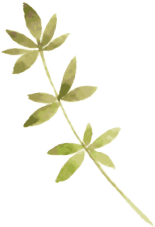 Active vacationing & health in the summer
Hiking, biking, relaxing, and more. Wellness for body and soul.
South Tyrol is a land of many contrasts. In the morning, you can ski on a glacier, and in the afternoon, you can stretch out and relax amidst the palm trees at Lake Kaltern / Lago di Caldaro. There's a wide variety of opportunities to enjoy yourself here: Swimming in the hotel pool or in one of the nearby lakes, cycling – in the shallow Etsch / Adige Valley, at one of the passes of the Dolomites, or across fields with the mountainbike in the Trudner Horn / Monte Corno Nature Park, hiking, climbing…
And there's the right terrain for practically every kind of outdoor sports activity: Wind surfing at Lake Kaltern / Lago di Caldaro, canyoning, rafting, hang-gliding… but also less-adventurous activities like golfing, tennis, or horseback riding.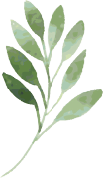 Swimming
You can expect 300 days of sunshine per year here, as well as the warmest bathing lakes of the Alps and plenty of time to enjoy them. You can go for a dip, or just soak your feet in the water, surf over Lake Kaltern or glide over it in a paddleboat: The bathing lakes in South Tyrol all around Auer / Ora offer you pure bathing fun. In addition to unique bathing lakes, you'll find plenty of swimming pools in South Tyrol. There's a swimming pool in practically every village in the South of South Tyrol. So your vacation in South Tyrol offers a variety of experiences.
Biking
Biking in the South of South Tyrol is an exciting experience! The biking season is longer here than elsewhere – you can go biking practically throughout the year, as long as it isn't snowing! Beautiful landscapes, idyllic wine villages, and charming alpine villages… A biker's dream!
Hiking
The Überetsch / Oltradige Valley and the Unterland of South Tyrol feature countless hiking trails. You can take pleasant strolls along them around Lake Kaltern or through the vineyards in Auer / Ora. On the other hand, the paths into the Dolomites or in the Trudner Horn / Monte Corno Nature Park (with the world-famous Bletterbach Gorge, declared a World Nature Heritage Site by UNESCO) are higher and steeper. For families, too, there are plenty of splendid hiking options in the South of South Tyrol.
Dolce Vita
For the friends of "Dolce far niente," it's likewise a paradise: A sunny terrace for homemade cakes and pies, a delicious cappuccino, excellent wines, a sun-drenched lawn to relax on. Or how about a change of pace?
At the archeological museum in Bozen / Bolzano, the star is "Ötzi," Europe's oldest mummy. There's much to discover: The Botanical Gardens of Trauttmansdorff near Meran / Merano, Julia's balcony in nearby Verona, the canals of Venice, Innsbruck, or Lake Garda.
What makes us so special
News from our BIO-HOTEL
Spring awakens at the Kaufmann Hotel

South Tyrol offers numerous attractions in the area of mountain…

Enjoy a real family vacation

South Tyrol offers families an extensive and varied range of…