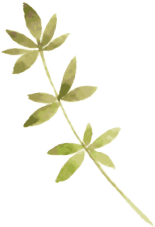 Active vacationing & health in the winter
South Tyrol offers a tremendous variety of opportunities to explore the area.
Winter here in this oasis of natural beauty is especially appealing. Many visitors come to stroll through the Christmas markets, to go skiing, or snowboarding. Cross-country skiing enthusiasts will be delighted by the magnificent winter landscapes. Tobogganing, snowshoe hiking, ice-skating… it's all possible here…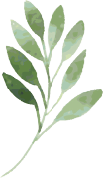 Christmas markets
Here you can experience the authentic Christmas atmosphere in South Tyrol in urban or rural settings. Besides the large Christmas markets in the larger towns, the traditional Advent events and other holiday activities in the villages all around Auer / Ora generate a contemplative atmosphere and festive mood. The arcade-themed Christmas market in Neumarkt / Egna or the Mountain Advent in Truden / Trodena offer a unique, original Christmas experience.
Skiing
The nearby Dolomites offer unparalleled opportunities for snow in the fun.
We conduct ski safaris to a variety of different ski areas in South Tyrol: From small but exclusive ski areas to ones offering easy skiing to giant areas. So you won't have to drive far every day to change ski areas and explore South Tyrol and the province of Trento! And in any case – all of the ski areas in South Tyrol and Trento offer marvelous, well-groomed ski slopes.
Wintertime hiking
Enjoying the sun… during lengthy strolls in the white winter wonderland! Enjoy the symbiosis of a magical landscape and pleasant activities. If you prefer quieter wintertime activities, you might like to set out and explore the untouched winter landscape by snowshoe.
Cross-country skiing
Snow-filled landscapes, idyllic alpine panoramas, and pristine mountain air. Discover the most-beautiful courses in the immediate vicinity. At the Lavazé Pass, you'll find 85 km of well-groomed cross-country courses extending to the Jochgrimm and the town of Aldein / Aldino.
In Tesero in the Fleims Valley / Val di Fiemme, where the world stars compete, you can go cross-country skiing over the same championship courses. Enjoy the peace, ski at your own pace, and forget your everyday worries.
Tobogganing
A barrel of fun for the whole family. Tobogganing is an essential part of every winter vacation! The fun begins with the ascent and continues all the way to the start.
If you want to take it easy, you can ride on the lift. Tobogganing by moonlight is an especially exciting and romantic highlight. The curvy and breathtaking tobogganing run in Obereggen is particularly exciting. It doesn't matter whether you are on the Jochgrimm or in the Trudner Horn / Monte Corno Nature Park – fun is guaranteed for adults and children alike!
What makes us so special
News from our BIO-HOTEL
Spring awakens at the Kaufmann Hotel

South Tyrol offers numerous attractions in the area of mountain…

Enjoy a real family vacation

South Tyrol offers families an extensive and varied range of…