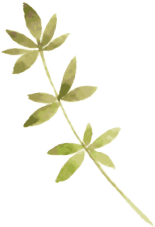 The history of the Hotel Kaufmann
The history of the family company run by Johann Kaufmann and Marianne Bonell begins in the year 1900, with the opening of a small inn. By 1957, the Kaufmann family was also offering its guests food and drink. At that time, there were no rooms. During the expansion in 1958, rooms were added. Thus, in the same year, the second Hotel Kaufmann was built – with a bar, restaurant, and 14 guest rooms.
In 1967, Roman Terzer built the swimming pool (still extant today) in the back, behind the hotel. He also built the extension opposite the hotel. It was now possible to accommodate up to 40 persons in the two buildings.
Tourism in South Tyrol was booming, and business in the Fleimstaler Street in Auer / Ora was likewise thriving. Consequently, Karoline Kaufmann had the small hotel demolished and the third Hotel Kaufmann built. This building has continued until today, and offers lodgings for approx. 80 persons, mostly in double rooms. It was now possible to hold bigger company events, wedding celebrations, and family reunions in the restaurant.
In 1999, the Walter family (from Montan) took over operation of the Hotel Kaufmann for nine years. During this time, an increasing number of tourist groups came to the hotel since the Walter family also ran a travel agency.
In the meantime, Martin Terzer, the son of Karoline Kaufmann and Roman Terzer, built the "Regenbogen" ("Rainbow") apartment building located directly in the garden next to the swimming pool.
Couples, families, and singles can be accommodated here with completely furnished vacation apartments for one to eight persons.
In 2008, the lease expired, making it possible for the Terzer family to operate both the Hotel Kaufmann and the "Rainbow." The goal was / is to adhere to sustainable principles as far as possible and thus attain a high level of ecological friendliness. This can be summed up in the words: Organic, regional, and seasonal.
With respect to our menu, it was possible to immediately implement this decision. All of the foods, cleaning agents, and other consumer materials we use are certified environmentally friendly. Regional suppliers and service providers are always given preference.
The hotel was renovated step by step, and continues to be modernized today in order to keep pace with the changing requirements of our clientele and of the climate.
We want to provide you, our esteemed guests, with a relaxing and friendly atmosphere. So that you can explore the countless sights of South Tyrol and the nearby province of Trentino without feeling like an outsider. Just like in earlier generations, the Bio-Hotel Kaufmann and the "Rainbow," are proud to serve our many repeat guests and to ensure that all of our guests enjoy a pleasant and relaxing stay. This is what motivates us to continually strive for improvement.
We hope that we will be able to help you, too, to discover and appreciate the beauty and enchantment of this magical place. We are here to serve you.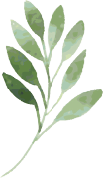 What makes us so special
News from our BIO-HOTEL
Spring awakens at the Kaufmann Hotel

South Tyrol offers numerous attractions in the area of mountain…

Enjoy a real family vacation

South Tyrol offers families an extensive and varied range of…